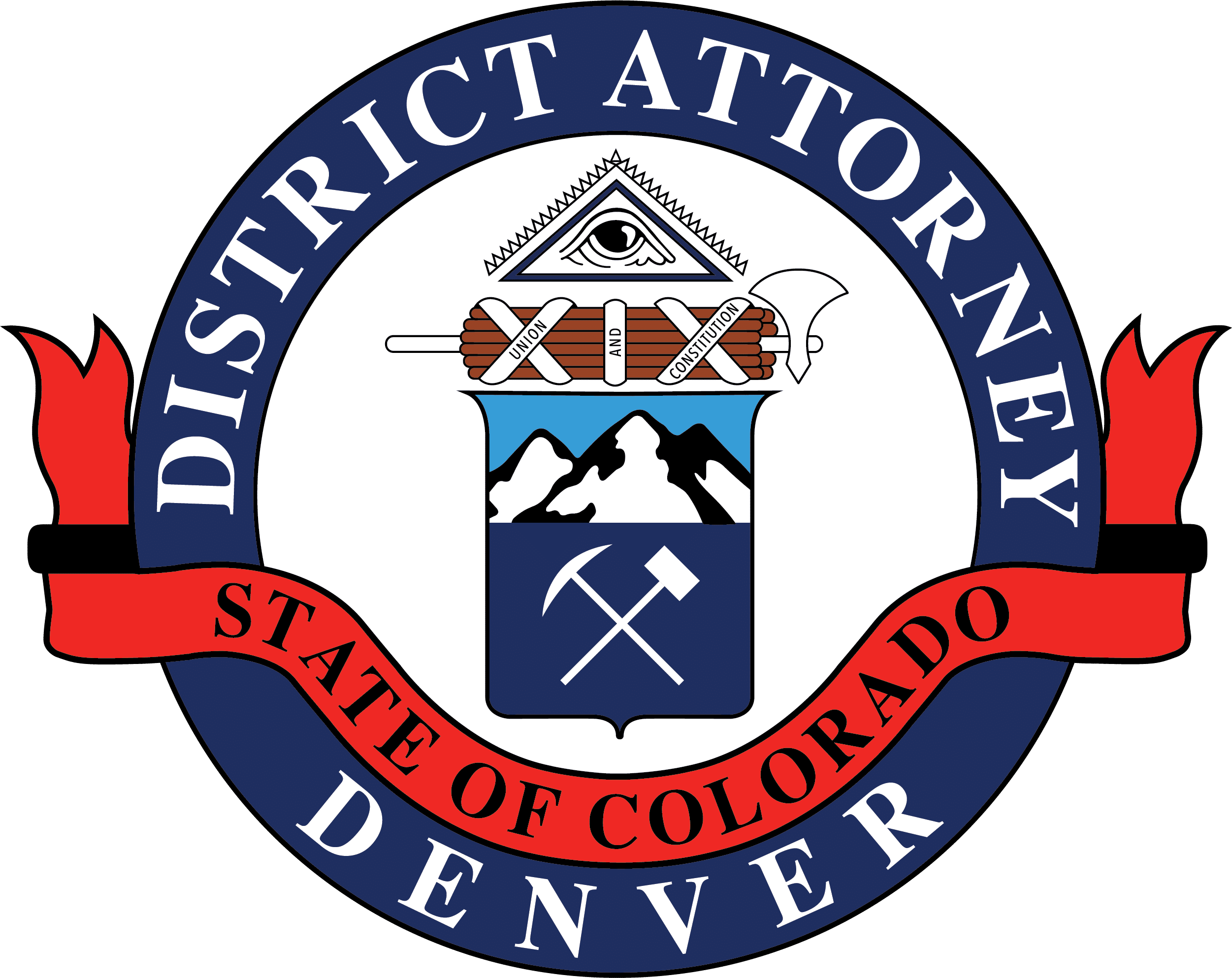 Beth McCann
District Attorney
Second Judical District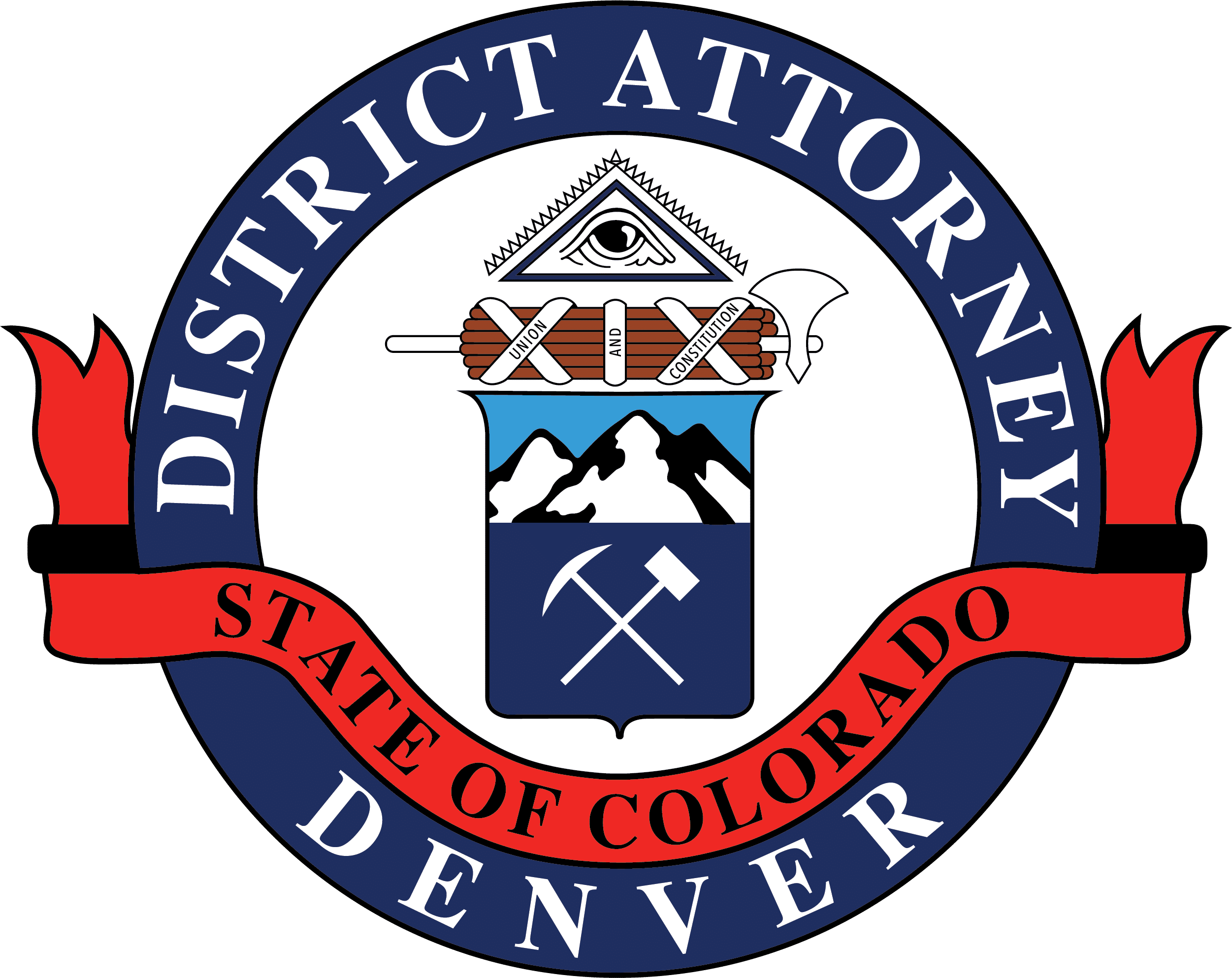 201 W, Colfax Ave, Dept. 801
Denver, CO 80202
720-913-2000
Beth.McCann@denverda.org
News Release
May 17, 2018 Contact: Ken Lane, 720-913-9025
DA McCann Urges Changes to Probation/Parole
FOR IMMEDIATE RELEASE  
May 17, 2018
CONTACT:
Miriam Aroni Krinsky
Executive Director, Fair and Just Prosecution
krinskym@krinsky.la; cell: 818 416 5218
Prosecutors, Criminal Justice Leaders Call For End
To Overuse of Probation and Parole
45 Current and Former Prosecutors Urge Limiting Community-Based Supervision—A Key Driver of Unnecessary Incarceration—and Redirecting Resources Toward Rehabilitation Efforts
NEW YORK, NEW YORK — Forty-five current and former prosecutors, including over 30 elected District Attorneys and state Attorneys General, banded together today to demand changes to probation and parole practices in this country.  Currently there are nearly 5 million Americans on probation and parole, a "community supervision" system that is a major contributor to unnecessary incarceration in this country.
A total of 31 elected prosecutors from 21 states and the District of Columbia signed the Statement on the Future of Community Corrections, noting that "we believe it is possible to both significantly reduce the footprint of probation and parole and improve outcomes and public safety." Signators include: Attorneys General Karl Racine (District of Columbia) and T.J. Donovan, Jr. (Vermont); District Attorneys Diana Becton (Contra Costa, CA), Sherry Boston (Decatur, GA), John Chisholm (Milwaukee, WI), Scott Colom (Columbus, MS), Michael Dougherty (Boulder, CO), Mark Dupree (Kansas City, KS),  George Gascón (San Francisco, CA), Sim Gill (Salt Lake City, UT), Eric Gonzalez (Brooklyn, NY), Mark Gonzalez (Corpus Christi, TX), John Hummel (Bend, OR), Lawrence Krasner (Philadelphia, PA), Beth McCann (Denver, CO), Kim Ogg (Houston, TX), Marian Ryan (Lowell, MA), Tori Verber Salazar (Stockton, CA), David Soares (Albany, NY), David Sullivan (Northampton, MA), Raúl Torrez (Albuquerque, NM), and Cyrus Vance (New York, NY), State's Attorneys Kim Foxx (Chicago, IL), Sarah F. George (Burlington, VT), Marilyn Mosby (Baltimore, MD) and Andrew Warren (Tampa, FL); Prosecuting Attorneys Dan Satterberg (Seattle, WA) and Carol Siemon (Lansing, MI); Circuit Attorney Kim Gardner (St. Louis, CO); City Attorney Pete Holmes (Seattle, WA); and Commonwealth's Attorney Stephanie Morales (Portsmouth, VA).
These prosecutors join more than 70 other prominent law enforcement, criminal justice, and probation and parole leaders and organizations who have also joined the Statement, which is managed by the Justice Lab at Columbia University.
While probation and parole were intended to limit the use of incarceration by providing an alternative to prison and a way to shorten prison terms, over the years they have had the opposite effect. Technical violations of the sometimes-stringent conditions of community corrections can lead to additional incarceration, even when no new crime has been committed. Indeed, today almost half of all individuals entering prison and jail were under community corrections at the time of their re-incarceration.
"For too long, probation and parole have been overlooked contributors to the challenges that plague our justice system and have filled our prisons and jails," said Miriam Krinsky, Executive Director of Fair and Just Prosecution, a national network of elected prosecutors committed to change and innovation and one of the signators to the statement. "These public safety tools should set individuals on a pathway to success, not to unnecessary incarceration. Today elected  prosecutors—who play a critical role in justice system reform—are joining with other criminal justice leaders in urging a much-needed look at community corrections."
"Policies that send someone back to prison simply for technical violations of parole or probation do not keep our communities safer and come at an exorbitant cost to taxpayers," said Milwaukee DA John T. Chisholm, one of the elected prosecutors who signed the statement. "I am pleased to join dozens of other criminal justice leaders who agree that it's time to scale back the overreach of probation and parole. The achievable but impactful reforms outlined in this statement will deliver public safety more effectively and compassionately."
The Statement outlines strategies for safely reducing the number of people under community supervision by limiting the use of probation and parole to those individuals most at risk of offending, and only for as long as supervision is needed. It also recommends granting early discharge for those who exhibit progress, significantly curtailing supervision fees, and re-allocating savings to improve community based services and supports for people under supervision.
"We know that lengthy supervision terms not only strain limited public resources, but also act as a trip wire back to incarceration," said Vincent Schiraldi, co-director of the Columbia University Justice Lab and former NYC Probation Commissioner. "Research has shown that the use of probation following release from incarceration has no impact on re-arrest rates. The success of several states has shown that it is possible to limit the use of probation and parole to only those who need to be supervised in order to truly improve public safety."
The full statement is available here.
The full list of recent signators is below:
Current Prosecutive Leaders
Diana Becton, District Attorney, Contra Costa County, California
Sherry Boston, District Attorney, DeKalb County, Georgia
John T. Chisholm, District Attorney, Milwaukee County, Wisconsin
Scott Colom, District Attorney, 16th Circuit Court, Mississippi
Thomas J. Donovan, Jr., Attorney General, State of Vermont
Michael Dougherty, District Attorney, Boulder County, Colorado
Mark A. Dupree, Sr., District Attorney, Wyandotte County, Kansas
Kim Foxx, State's Attorney, Cook County, Illinois
Kim Gardner, Circuit Attorney, City of St. Louis, Missouri
George Gascón, District Attorney, City and County of San Francisco, California
Sarah F. George, State's Attorney, Chittenden County, Vermont
Sim Gill, District Attorney, Salt Lake County, Utah
Eric Gonzalez, District Attorney, Kings County, New York
Mark Gonzalez, District Attorney, Nueces County, Texas
Pete Holmes, City Attorney, Seattle, Washington
John Hummel, District Attorney, Deschutes County, Oregon
Lawrence S. Krasner, District Attorney, Philadelphia, Pennsylvania
Beth McCann, District Attorney, Denver, Colorado
Stephanie Morales, Commonwealth's Attorney, Portsmouth, Virginia
Marilyn J. Mosby, State's Attorney, Baltimore City, Maryland
Kim Ogg, District Attorney, Harris County, Texas
Karl Racine, Attorney General, District of Columbia
Marian Ryan, District Attorney, Middlesex County, Massachusetts
Tori Verber Salazar, District Attorney, San Joaquin County, California
Daniel Satterberg, Prosecuting Attorney, King County, Washington
Carol Siemon, Prosecuting Attorney, Ingham County, Michigan
David Soares, District Attorney, Albany County, New York
David Sullivan, District Attorney, Northwestern District, Massachusetts
Raúl Torrez, District Attorney, Bernalillo County, New Mexico
Cyrus R. Vance, Jr., District Attorney, New York County, New York
Andrew Warren, State Attorney, 13th Judicial Circuit, Florida
Former Prosecutive Leaders
Roy L. Austin, Former Deputy Assistant to the President for Urban Affairs, Justice and Opportunity, White House Domestic Policy Council; Former Deputy Assistant Attorney General, Civil Rights Division, U.S. Department of Justice
Kenyen Brown, Former U.S. Attorney, Southern District of Alabama
Kim Cheney, Former Attorney General, State of Vermont
Lisa Foster, Former Director, Office for Access to Justice, U.S. Department of Justice
Barry Grissom, Former U.S. Attorney, District of Kansas
Vanita Gupta, Former Head of the Civil Rights Division, U.S. Department of Justice
Scott Harshbarger, Former Attorney General, State of Massachusetts
Tim Heaphy, Former U.S. Attorney, Western District of Virginia
Miriam Aroni Krinsky, Executive Director, Fair and Just Prosecution; Former Criminal Appellate Chief and Chief, General Crimes, United States Attorney's Office for the Central District of California; Former Chair, Solicitor General's Criminal Appellate Advisory Group
Anne Milgram, Former Attorney General, State of New Jersey
J. Tom Morgan, Former District Attorney, DeKalb County, Georgia
Jim Petro, Former Attorney General, State of Ohio
Ira Reiner, Former District Attorney, Los Angeles County, California; Former City Attorney, Los Angeles, California
Carter Stewart, Former U.S. Attorney, Southern District of Ohio
Fair and Just Prosecution is a national network of elected prosecutors working towards common-sense, compassionate criminal justice reforms.  To learn more about FJP's work, visit www.fairandjustprosecution.org or follow us on Facebook @FairAndJustProsecution.
The Columbia Justice Lab works for a community-centered justice, in which incarceration is no longer used as a solution to problems that are often rooted in poverty and racial inequality. To learn more about the Justice Lab's work, visit http://justicelab.iserp.columbia.edu/ or follow us on Twitter @CUJusticeLab.