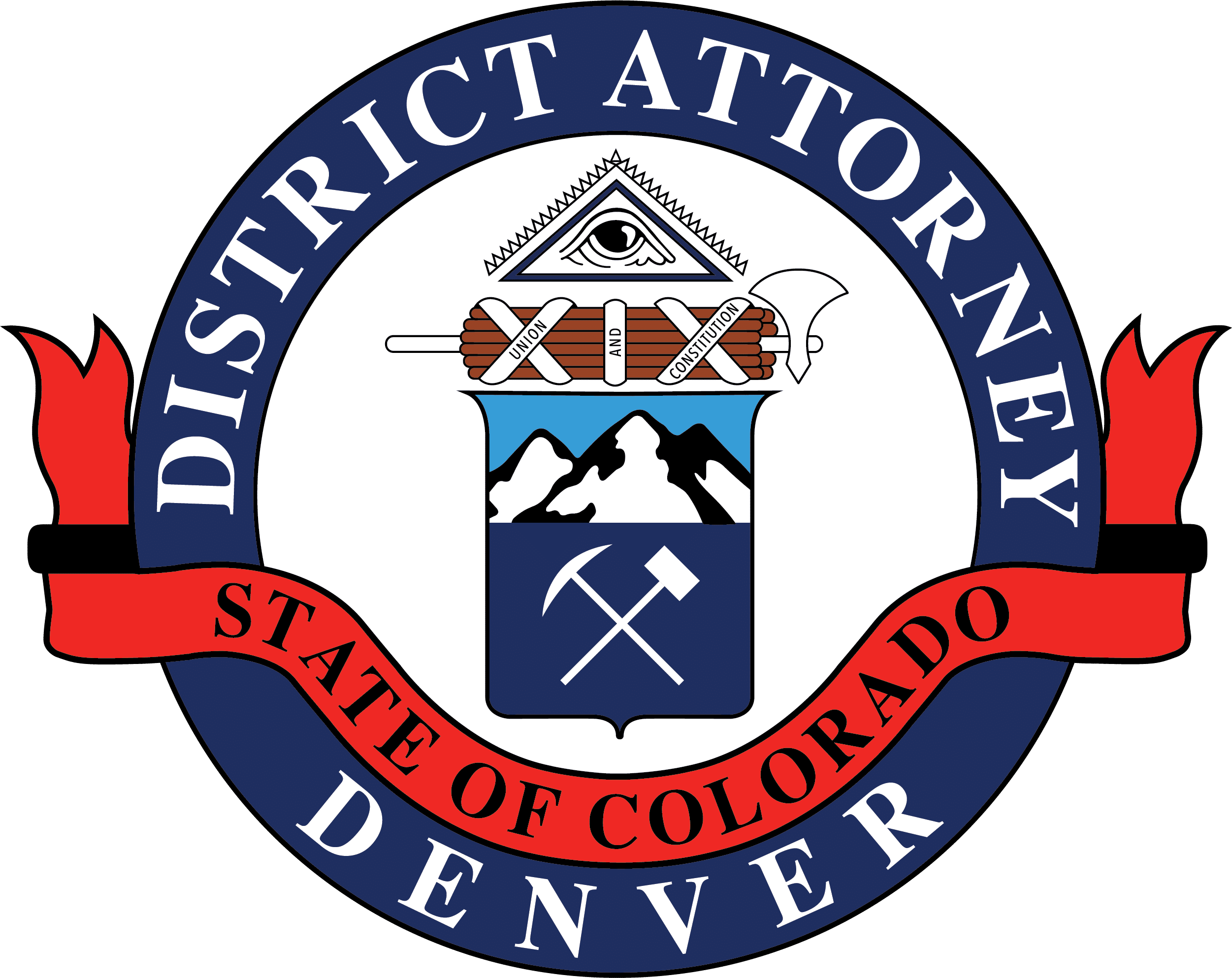 Beth McCann
District Attorney
Second Judical District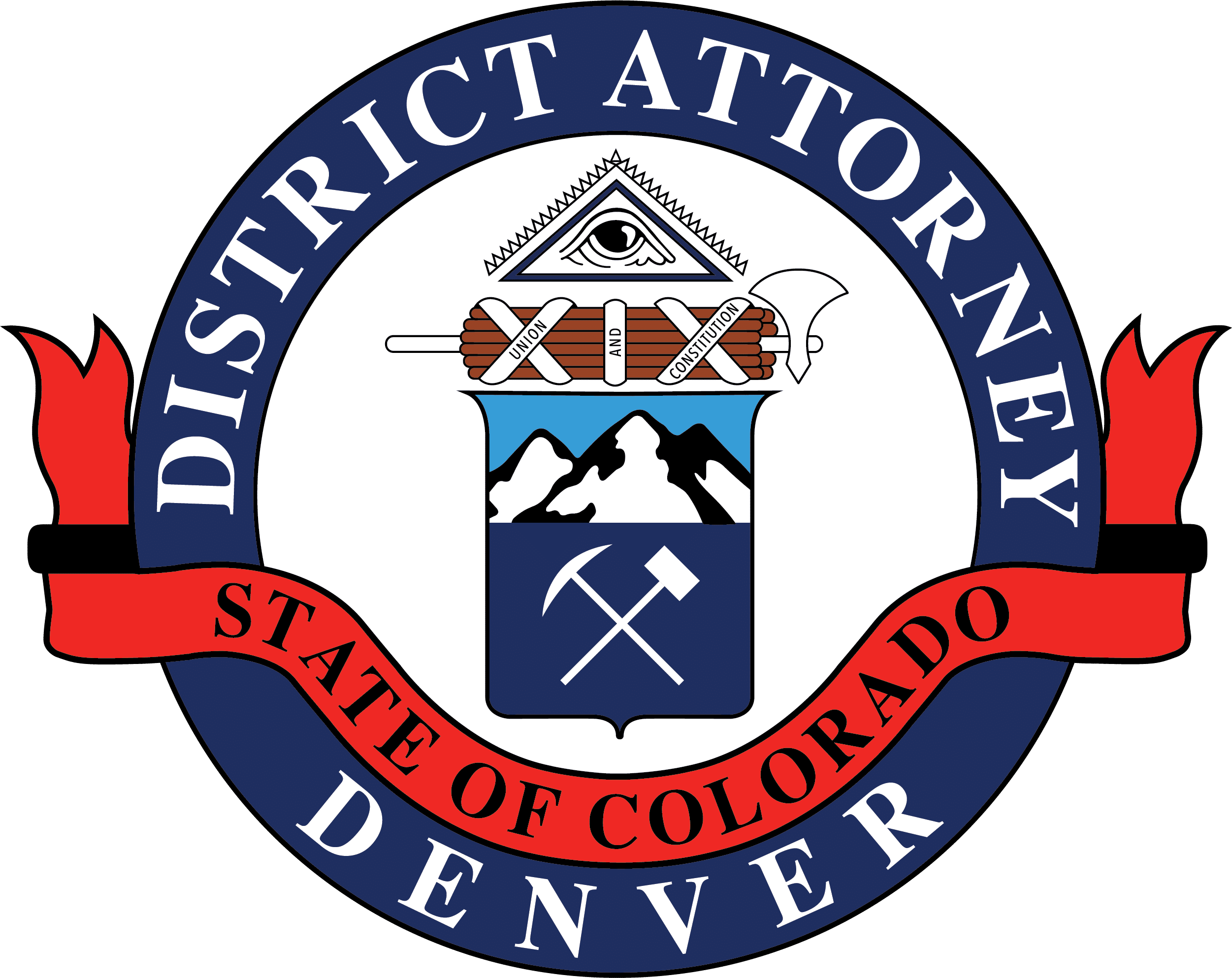 201 W, Colfax Ave, Dept. 801
Denver, CO 80202
720-913-2000
Beth.McCann@denverda.org
News Release
July 20, 2023
Denver District Attorney Beth McCann Announces She Will Not Seek Re-Election in 2024
DENVER—Denver District Attorney Beth McCann issued the following statement announcing that she will not seek re-election in 2024. She will pass the torch to the next elected DA at the end of her second term in January 2025.
"After much deliberation and agonizing, I have made the decision to not seek re-election in 2024. It has been the honor and privilege of my life to head up the Denver District Attorney's Office and the amazing team of committed dedicated employees for the past several years. This was the most difficult decision I have made about my career and future, and it came with a great deal of thought, weighing of options, and consideration for the future of the Denver District Attorney's Office.
A consideration for me is that I believe the office is in excellent shape and is thriving. I have great confidence in the current state of the office, and I sincerely hope that the reforms we have made will not just continue but that they will grow and thrive under a new district attorney. I will certainly be available to assist the next Denver DA in whatever way I can to facilitate a smooth transition and to continue to improve the way we protect public safety and prevent future criminal behavior.
Another factor in my decision is that I've accomplished the goals that I set out to achieve as well as some that we developed during the course of the last several years. These would not have been achieved without the commitment and hard work of so many members of the Denver District Attorney's Office. Some of the examples include the following:
Expanding the capabilities of the office by establishing a committed and dedicated Juvenile Unit, Human Trafficking Unit, Elder and At-Risk Abuse Unit, Digital Evidence Unit, Conviction Review Unit and Behavioral Health Unit (BHU). BHU is now appearing at bond hearings (which we did not do before) and staffing new and innovative specialty courts. Our Human Trafficking, Elder& At-Risk Abuse, and Digital Evidence units have developed into respected and emulated models statewide and nationally. We also now have a committed group of attorneys to handle bias motivated/hate crimes and animal cruelty cases.
Improving public safety by addressing Denver's gun problem. At last check we remain the only jurisdiction in Colorado to create a Domestic Violence Firearms Relinquishment Program. We helped establish the Handgun Intervention Program for juveniles which is changing the behavior that causes a young person to carry a gun. We've now developed – but thankfully not had to implement – a mass violence incident protocol. We also have created wiretap ability for serious criminal behavior. We have indicted several members of various rival groups who have been terrorizing our community with guns and drugs.  We spearheaded the effort to pass a massage parlor ordinance for Denver. We created a habitual criminal policy for the office.
We are addressing issues of mass incarceration which disproportionately affect Black and Brown people. While we always prioritize public safety, we also recognize that public safety is sometimes best accomplished through alternatives to traditional prosecution. Those alternatives include our new and expanding successful Adult Diversion program along with the Juvenile Diversion program and the robust and successful Restorative Denver program. We sponsored the city's Turn Over a New Leaf (marijuana conviction forgiveness program) and Fresh Start – our first warrant clearance program.
We are likewise working hard to build trust with communities by being as transparent as possible. Our data dashboard is a shining example of that transparency, and that project grew out of our independently commissioned study on race and justice and the follow up study on the impact of race in the way we handle our cases. In addition, thanks to our staff volunteers, we meet with registered neighborhood organizations and other business and community groups, and we now hold community meetings after every officer-involved shooting in which a criminal case is not filed. Early on, I established law enforcement, immigration and mental health advisory councils. We are also making better inroads with Denver's immigrant community through our U and T Visa program and partnerships and policies such as our immigration policy.
Our Appellate Division is the envy of other jurisdictions. Its work is critical to our office's success and among their numerous achievements was the filing of an amicus brief that upheld the law regarding re-sentencing of juveniles sentenced to life without the possibility of parole and participating in re-sentencing 18 such juveniles. Appellate's track record of winning significant arguments is nothing short of impressive.
Looking inward, I am proud that the office now offers paid maternity/paternity leave. We now have a Peer Support Group and a mentor program. I'm also proud that we obtained a facility dog to assist victims of crime, particularly children.
I'm proud that we actively pursue training and education about diversity, equity and inclusion. That effort began with us reading The New Jim Crow and holding internal discussion groups. We responded to the George Floyd protests by hiring an outside firm to help us address issues of race and equity in law enforcement, providing many trainings, and establishing small groups and committees to continue these important discussions.
We conducted a comprehensive salary review for all employees and obtained funds to implement the recommendations resulting in more equitable and appropriate salaries. We established performance reviews for attorneys. The office now has a more equitable chief selection process and a new training chief position. We've increased our receipt of grant funds, transferred to a new case management system, and rejoined the Colorado District Attorneys Council. We implemented a more effective way to handle homicide prosecutions with our vertical prosecution system.
We also adeptly transitioned to working from home and embracing Webex during the COVID pandemic which was certainly one of the most challenging times for criminal justice.
We did all of this while we continued to successfully prosecute thousands of cases and to provide support and comfort to thousands of crime victims. Our specialty units and our county and district court team are in court every day handling crushing caseloads and representing the People of Colorado in the pursuit of justice and public safety. Public safety is one of the most important, if not the most important function of government, and this office is the gatekeeper of public safety. Our office represents The People of this state in crucial and significant decisions every day and during some of the most serious and horrifically devastating situations they will ever experience. We do it with integrity, resolve and compassion.
There is always more to be done and I am eager to keep up this important work. I look forward to continuing to work over the next year and a half to seek justice and public safety for the Denver community. My goals for the office for the future are to focus on issues that continue to plague our community:
The ongoing amount of juvenile violence in Denver,
the continued increase in fentanyl and the many repercussions of its use,
and the increase in the use and prevalence of guns especially in the hands of juveniles."
`About the Denver DA's Office:
Our mission is to professionally and competently prosecute crimes and investigate criminal activity on behalf of the people of the State of Colorado and to seek equal justice for all in the criminal justice system. Our mission includes the prevention and deterrence of crimes, support of the well-being of victims, participation in the community, transparency, accountability, and improvement of the criminal justice system to provide fair alternatives to incarceration in appropriate cases.
-30-